FREE LECTURE:
Welcome to the 2024 "Legends and Lore of the Superstitions and More," our annual free lecture series which runs every Thursday afternoon at 2 p.m. in the outdoor amphitheater during the winter and early spring seasons at our museum.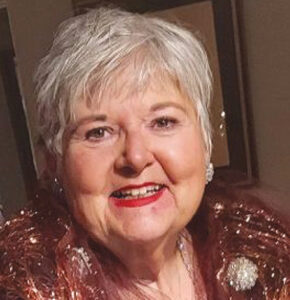 March 14, 2024
Jana Bommersbach: Hellraisers and Trailblazers, the Real Women of the Wild West
Ever hear of Laura Nihill? No? How about Biddy Mason? Doesn't ring a bell? You certainly know about Sacagawea! No? How is that possible? It's possible because history has tried to diminish or outright ignore women, and that goes double in the Old West, where it seems the men thought they did all the heavy lifting alone. Wrong. And wrong again. Here's the good news: you don't have to dig deep to find women who will make everyone proud. Jana has been inducted into the Arizona Women's Hall of Fame, as well as the Arizona Music and Art Hall of Fame. She was named Arizona Journalist of the Year. Her debut non-fiction book, The Trunk Murderess Winnie Ruth Judd was chosen for Arizona's One Book Award.   

This presentation was made possible through the Arizona Humanities AZ Speaks Program.