Join us on December 2nd for a fun evening of beer and wine tasting, live music, good food, raffles, and live and silent auctions.
SanTan Brewing Co. has generously offered to provide a wide range of their delicious brews. A selection of modest to excellent wines ranging in value from $10 to $50 have been donated for the "Wine Grab" in which a $20 donation gives you a "grab" from the group of disguised bottles.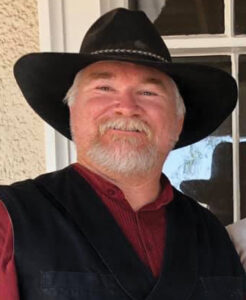 Jeff Gravely will offer up a selection of country and popular music. La Famiglia Pizza and Pasta will cater Italian cuisine and fried chicken and slaw will be offered for the beer purists.
The festivities begin at 4:30 and will conclude around 7. Tickets are $45 each or $80 for a couple and can be purchased at the gift shop or online by clicking HERE. Admission includes your dinner and two drink tickets. Additional drink tickets will be available for $5.
In the event of inclement weather, the first alternate date will be Saturday, December 3 and the second alternate will be Sunday, December 4. Ticket holders will be notified of any change in schedule by email by Wednesday evening, November 30.
Items that will be presented in the silent and live auctions are listed and pictured in the details tab below.
The Superstition Mountain Museum is still going strong after 40+ years because of the tremendous support from our members, volunteers and our many visitors. All are fascinated by the beauty, legends, history and traditions that define this region. We have other exciting events planned this season that will directly benefit the Museum and its plans for the future. We hope you will join us for this fun night and help make it successful!