Elvis Chapel
The Elvis Memorial Chapel is a movie prop that was built for the 1969 Elvis Presley western Charro!, which was the only movie Elvis made in which he did not sing, but played a strictly dramatic role. During the movie shoot, a specially-made steeple was constructed and put on the chapel so that it could be blown off during an explosion central to the movie's plot.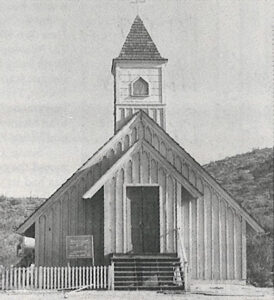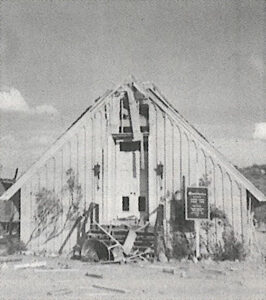 It's a survivor of two fires: one in 1969 and one in 2004, which decimated Apacheland Movie Ranch. The Elvis Memorial Chapel was donated to the Superstition Mountain Museum by Sue and Ed Birmingham.
The Elvis chapel is one of three venues on the grounds used for weddings and other private events.