Donations to the Museum
Since the formation of the Superstition Mountain Historical Society in 1980, the Superstition Mountain Museum has been nurtured and expanded from a storefront at Goldfield Ghost Town to having its own buildings and property in the beautiful foothills of this region's most famous and familiar landmark.
Superstition Mountain Museum strives to continue growing and depends on the generosity of its members and donors like you, who love the region and want to preserve its history. Your donation goes directly to programs and acquisitions that benefit all of our visitors.
Please consider a donation to the Superstition Mountain Museum, a non-profit corporation under Section 501 (c) 3, and click on the PayPal button below to make a secure contribution. Thank you, we appreciate your support!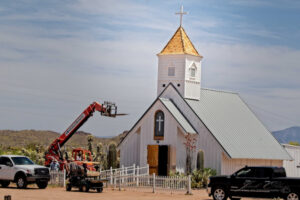 AN ANNUAL APPEAL TO SUPPORT THE DAY-TO-DAY OPERATIONS OF THE MUSEUM
To maintain the regular exhibitions, we always look for support from our visitors. To keep the gallery and outdoor exhibits fresh, please consider a donation to this fund.
Donate Now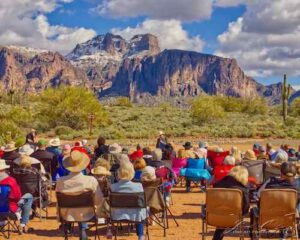 SUPPORT THE LECTURE SERIES AND OTHER FREE EVENTS OFFERED BY THE MUSEUM
The Museum strives to present free events as a service to our community and generate excitement around all of our offerings. Sponsorships help defray the cost of permits, security and fees.
Coming Soon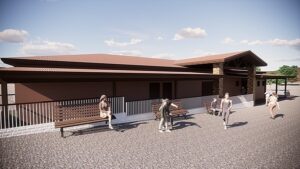 SUPPORT THE CONSTRUCTION AND FINISHING OF OUR MULTI-PURPOSE BUILDING
Adding storage, archive, office and other spaces to the Museum are essential to our growth. Plans have been drawn and permits have been pulled but funds are elusive.
Coming Soon