The days when Mexican folk arts equated with border shop trinkets in people's minds are long past. Today, Mexican artisans occupy a place with some of the finest in the world. These individuals create unique pottery that is considered to be among the world's best; weave beautiful tapestries utilizing traditional materials and natural dyes; meticulously carve and paint intricate wooden fantasy animals; and fashion unique silver filigree jewelry.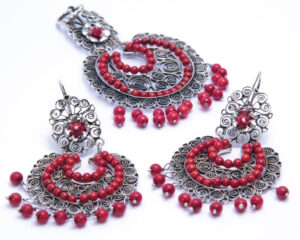 Guardians of age-old folk traditions passed down from generation to generation, these devoted indigenous artisans—some of them tucked away in remote villages of Mexico— often dedicate days or weeks to creating one exquisitely crafted piece.
The museum is once again hosting the best of these artisans. Some of them will be returning, some are new to this year's event. Be sure and join us at this year's annual three-day Mexican Artistry celebration. Visitors will be able to observe, and converse with the artists as they work. Finished works will be on display and for sale. Admission to the event and parking are free.