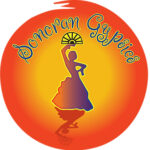 The Superstition Mountain Museum will present a special evening of Latin style World Music featuring the Sonoran Gypsies. On Saturday, March 25, 2023 from 5:00 to 7:00 p.m. enjoy the setting sun and rising moon with the uniquely blended, classic sound of Latin Guitar, Indigenous Native American flutes, Didgeridoo, Keyboards, and percussion. Get a sample of their music by visiting www.sonorangypsies.com.
By elegantly combining an upbeat ambient sound with a Latin feeling, Sonoran Gypsies takes you on a journey around the Arizona landscape with their imaginative, enthralling, thought provoking, emotionally connecting, exciting brand of music.
Tickets are available for $15 in advance and $20 at the door.  Email [email protected] or call 480-983-4888 for more information.