Free Lecture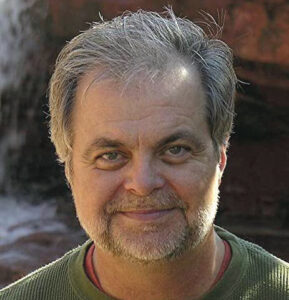 Roger Naylor presents "Awesome Arizona: 200 Amazing Facts" Arizona is rugged and gorgeous and historic and weird and funny and utterly magnificent. It's full of surprises, not what most people expect at all. Naylor will pile up the evidence of this during his lecture at the Museum, drawing from his new book Awesome Arizona: 200 Amazing Facts About the Grand Canyon State. He will relay the essence of Arizona from its wild and wooly past to its breathtaking scenery to its startling geology to its incredible diversity of cultures and terrain. Arizona is the sunniest state, the state with the most national monuments, and the only state that contains one of the Seven Natural Wonders of the World. Arizona has every life zone found between Mexico and Canada. The world's largest contiguous ponderosa pine forest spreads across the north and the south bristles with an arsenal of the country's largest cactus. Trees that once shaded dinosaurs are still here. This is where you can slither through the most famous slot canyon in the Southwest and visit the best-preserved meteor crater on earth. Arizona saved Route 66. The chimichanga was invented here.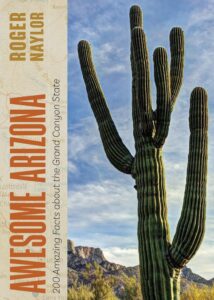 Roger Naylor is Arizona's premier travel writer and a member of the Arizona Tourism Hall of Fame. His work appears most weeks in the Arizona Republic. He has also written for The Guardian, USA Today, The Week, Country Magazine, Arizona Highways, and dozens more. He is the author of several books including The Amazing Kolb Brothers of Grand Canyon, Boots & Burgers: An Arizona Handbook for Hungry Hikers, Arizona Kicks on Route 66, and Crazy for the Heat: Arizona Tales of Ghosts, Gumshoes, and Bigfoot.
In case of bad weather, the lecture will be moved into the Apacheland Barn.