Raphael Bear
Raphael Bear, Past President of the Fort McDowell Yavapai Indian Foundation, will present a talk on how the Fort McDowell Yavapai Nation in Arizona won their 1981 victory over the federal government, who proposed to construct the Orme Dam at the confluence of the Verde and Salt Rivers. The project would have flooded the reservation and relocated the Yavapai people. With limited financial resources, individuals from the community spearheaded an opposition movement that rallied the support of fellow tribal members, other Indian tribes and non-Indian groups.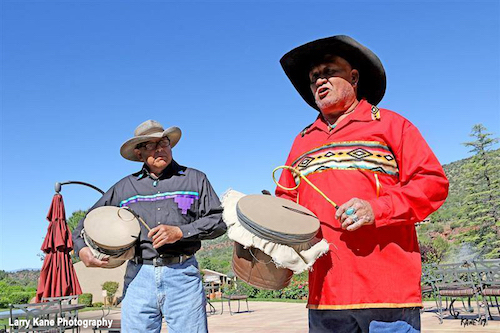 By referendum in 1976, the community members voted 144 to 57 against selling their land to the federal government for the dam site. Then on November 12, 1981, after consulting with the Fort McDowell Tribal Council and the Governor's Advisory Committee, Interior Secretary James Watt announced that Orme Dam would not be built.
Raphael Bear was born and raised on the Fort McDowell Yavapai Nation and is a Past President of the Fort McDowell Yavapai Indian Foundation. He is also the Acting General Manager for the Eagle View RV Resort, an FMYN Enterprise.
He began working for his community in 1974 when he was chosen as one of three community planners for the Tribal Nation. He oversaw and managed major infrastructure planning projects, design coordination and implementation on the reservation. Through that experience he has learned the importance of hard work through dedications and the teachings of his Grandparents and Great Grandparents. He also learned to always be ready for situations that he may be called upon. Raphael served in the United States Marine Corps for six years, with an honorable discharge.
He served as the Tribal General Manager for the Fort McDowell Yavapai Nation for three years and was Tribal President from 2004-2008. Raphael is also involved with Arizona American Indian Tourism Association. His service also includes serving as the Chairman of the Inter-Tribal Council of Arizona and member of the Arizona Indian Gaming Association.